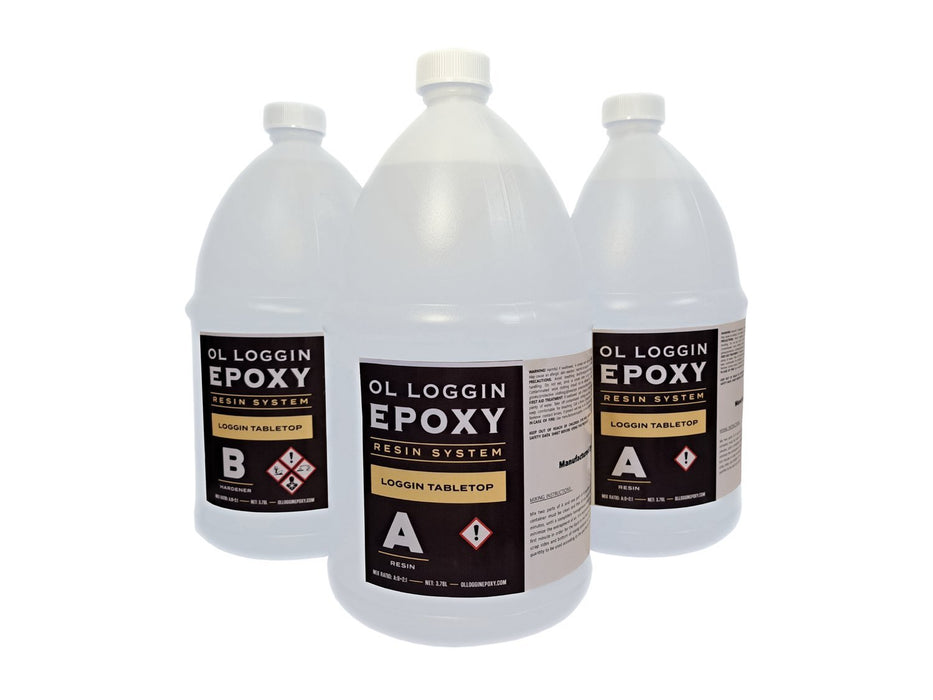 Ol Loggin UV/Table Top
Original price
$108.37
-
Original price
$195.98
The LOGGIN TABLETOP is a two-component (2A:1B) epoxy system designed for tabletops, countertops and various artwork crafting applications which is VOC-free, 100% solids and is virtually odor free. The product is translucid and displays an excellent resistance to UV irradiation (excellent color retention over time). Best suited to protect or resurface several different surface types such as wood, metals, laminate (Formica), concrete and more. The product is easily cleanable. The LOGGIN TABLETOP is a self defoaming product. The use of a torch is not required.
Advantages
• Offering one of best UV resistance in the industry for a self
defoaming epoxy
• Crystal clear, beautiful surface, auto defoaming
• Environment and health friendly (100% solids, VOC-free
and no solvent)
• Food safe
• Virtually odor free
• Easy application with long pot life and working
time (60 minutes)
• Ideal for resurfacing tables or countertops (clear or metallic)
• Good elongation and excellent abrasion resistance
• High resistance to amine blush and contamination (fish eyes)
• Very good air release qualities
• Impermeability / low moisture sensitivity
• High density of the product prevents dirt penetration resulting
in low maintenance post application
Uses and Substrates
The LOGGIN TABLETOP provides excellent results for the most
demanding applications:
• River tables
• Tabletop and countertop resurfacing
• Casting (top coat)
• Furniture
• Wood crafting
• Art painting
• Wood, metals, concrete, plastics, fiberglass, painting, granite,
laminate (see Laminate/Formica Application section), artwork,
fabrics, etc.