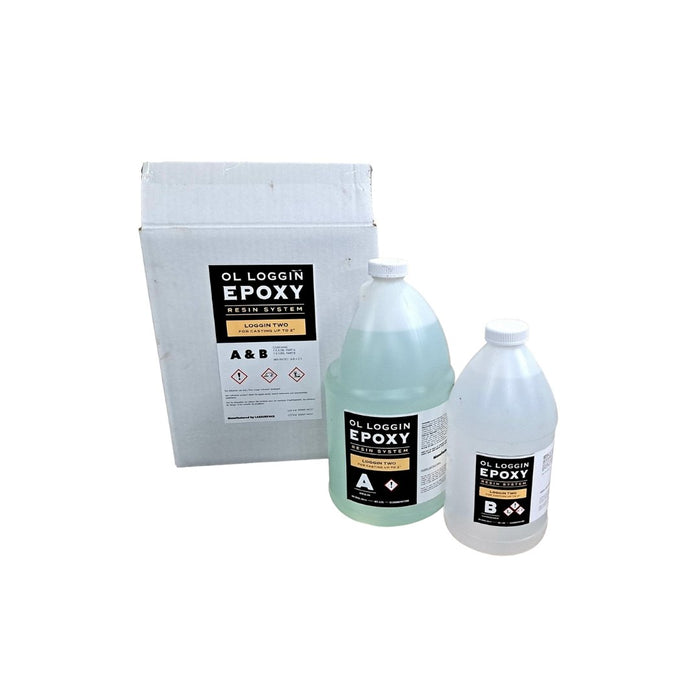 Ol Loggin Two Deep Pour Epoxy
Original price
$135.00
-
Original price
$230.00
The Loggin Two is a 2:1 ratio two-component, epoxy casting system that is odor free and 100% solids.

The Loggin Two can be poured at 1 ¾ inch or more

1.5 Gallons (~6 Liters) of

 

Loggin Two Deep Pour Epoxy.

1.0 Gallon (~4 Liters) of Epoxy Resin
0.5 Gallon (~2 Liters) of Hardener

The Loggin Two components keep a crystal-clear look. They can be poured at thicker levels depending on the ambient temperature and the volume sought. They both display excellent air release and color retention capabilities (UV / yellowing resistance).

The Loggin Two possesses superior mechanical properties, making it resistant to applied pressure and impact.