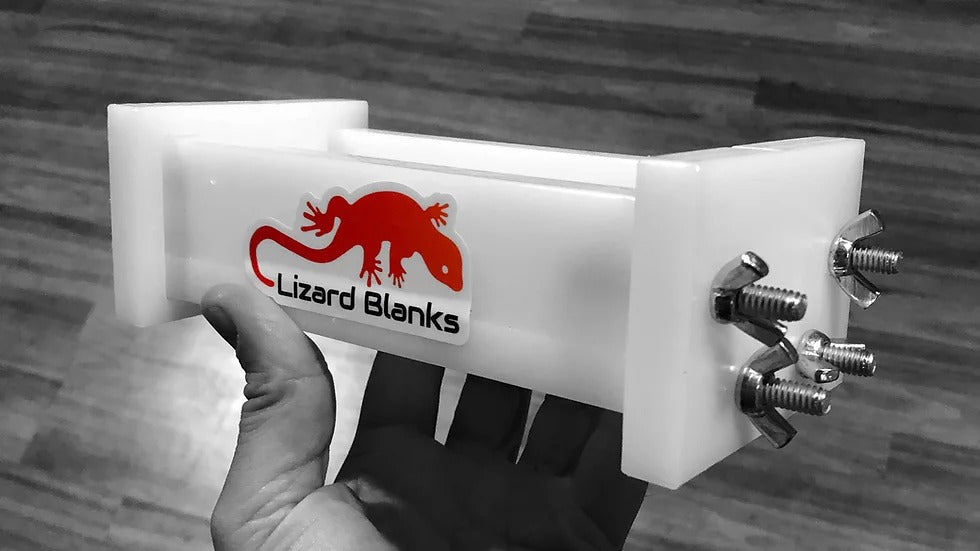 Lizard Blanks - Double Pen - Single Knife Scale Mold
Pre-order
Original price
$33.00
-
Original price
$33.00
Lizard Blanks' Premium Double Pen Blank/Knife Scale Mold allows for a 1"x2"x6" resin blank cast.
Premium plastic with CNC precision cut ends.
The unique tool-free design allows you to demold faster than with traditional screws
Note: This mold produces a blank suitable for making 2 oversized pen blanks or a single knife scale.
Delivery time
Due to market conditions this item is availble for order but not curretly in stock. We will provide you with tracking info as soon as we have more information. If you would like specifics please reach out to us directly.