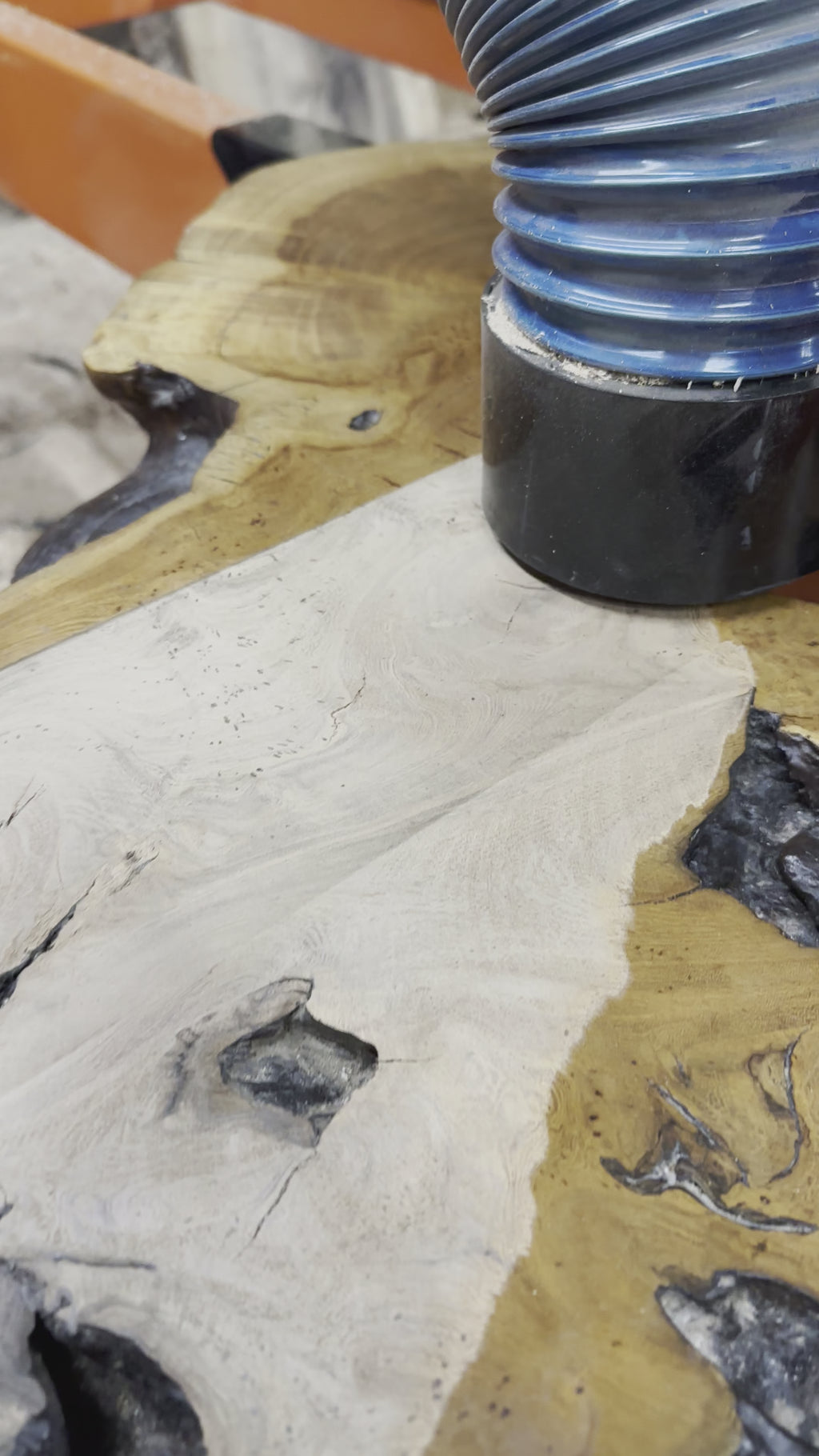 Battle Ground, Washington Flattening/Surfacing Service
Original price
$150.00
-
Original price
$150.00
Introducing our Battle Ground, Washington Wood Slab Flattening/Surfacing Service – your one-stop solution for transforming rough, uneven wood slabs into masterpieces of flat, smooth perfection!
Are you a woodworker or DIY enthusiast looking to turn a rustic piece of timber into a stunning work of art? Look no further! Our expert team of skilled craftsmen is here to bring your vision to life. Whether it's a live-edge table, a custom countertop, or a unique shelf, we have the expertise to handle it all.
Why Choose Our Wood Slab Flattening/Surfacing Service:
Precision and Quality: With years of experience in the industry, we take immense pride in delivering top-notch results. Our state-of-the-art equipment and meticulous attention to detail ensure that each slab is flattened and surfaced to perfection.

Preserve Natural Beauty: We understand the value of the unique characteristics present in each wood slab. Our process maintains the natural beauty of the wood while providing a smooth, level surface.

Enhance Durability: By flattening and surfacing your wood slabs, we ensure they are structurally sound and ready to withstand the test of time, making them suitable for various applications.

Personalized Service: We believe in collaboration and are committed to understanding your specific requirements. Our team works closely with you to achieve the desired thickness and finish, turning your ideas into reality.

Fast Turnaround: We understand that time is of the essence, and we strive to complete each project efficiently. Rest assured, you'll have your flattened wood slabs ready for your next woodworking project promptly.
Pricing:
Our Battle Ground, Washington Wood Slab Flattening/Surfacing Service is competitively priced at $150 per hour. We maintain transparency in our pricing, ensuring you get the best value for your investment.
How It Works:
Get in Touch: Reach out to us via our website or give us a call to discuss your project's details and specific requirements.

Quotation: Based on your project's scope, we will provide you with a detailed quotation, including estimated hours and costs.

Drop-Off or Pick-Up: You can either drop off your wood slabs at our location in Battle Ground or arrange for our team to pick them up from your site.

Flattening/Surfacing Process: Our skilled craftsmen will carefully analyze each slab and employ the best techniques and equipment to flatten and surface them flawlessly.

Quality Check and Collection: After completing the process, we perform a stringent quality check to ensure superior craftsmanship. Once approved, you can either collect your finished wood slabs or request delivery.
Don't let those uneven wood slabs go to waste! Contact us today to take advantage of our Battle Ground, Washington Wood Slab Flattening/Surfacing Service, and witness the transformation of raw wood into stunning, functional works of art. Let's collaborate to create wood pieces that you and your clients will cherish for generations to come!