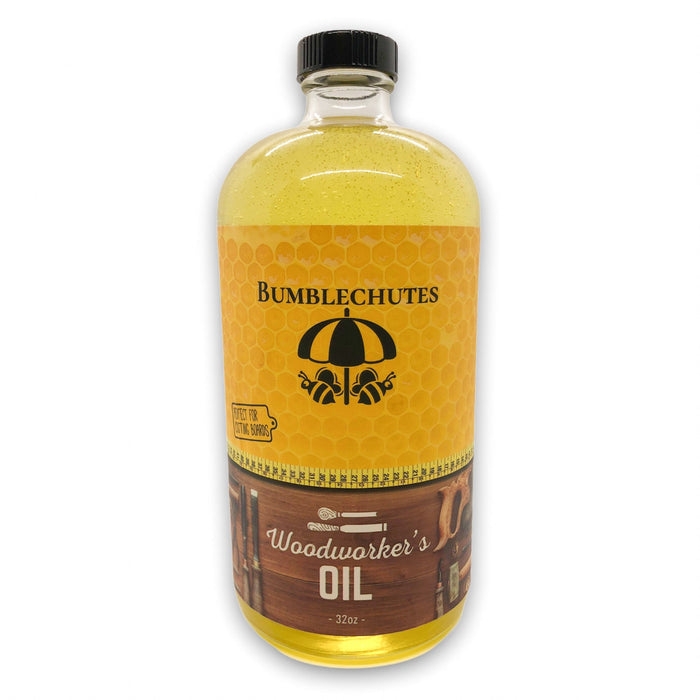 Bumblechutes Woodworker's Oil
Original price
$30.99
-
Original price
$89.99
100% All Natural and Pure Ingredients
 Made with only food-safe ingredients, the Wood Cleaning Kit is exactly what is needed to help kill harmful germs, prevent potential bacteria growth, and protect your wooden kitchenware. This special kit includes our Concentrated Wood Soap, All-Natural Pink Himalayan Salt, and a really cool sponge that inflates with warm water! All of these items come in a handy bag for easy storage.
 Our Concentrated Wood Soap is a one-of-a-kind type of wood cleaner that is the perfect consistency to spread over wood. What makes it so great? We only use organic oils and water! There is no need for artificial colors or additives to supplement this mixture. We never cut any corners in any of our products, and this Cleaning Kit is no different. Mixed with our Pink Himalayan Salt, our Wood Cleaning Kit then adds the perfect amount of grit to safely scrub away any potential bacteria.  
 We love to recycle and reuse to help reduce waste, that why we even include this little sponge that expands with warm water.  When you are done cleaning the wood, just rinse out the soap and salt, and use this as the perfect applicator for the Hydrating Wood Serum and All-In-One Wood Conditioner. When the next time comes to use the Wood Cleaning Kit, just rehydrate the sponge and you are good to go! 
 This all-natural formula has a vibrant lemon scent that will keep your room smelling clean for days.
What can you use this on?
Wooden Cutting Boards
Wooden Bowls
Wooden Butcher Blocks
Wooden Utensils
Wooden Rolling Pins
Garden Beds
Antiques
Gun Stocks
Any wooden surface that is not sealed with a hardener such as polyurethane, lacquer, or paint.
Our soap is also safe for skin, dishes, and countertops too!
 Just wash your wood with our Wood Cleaning Kit like you would wash any of your other dishes or pans, but make sure to never put the wood in a dishwasher. Once you are done scrubbing, just wash away with warm (not hot) water. For the best results, apply our Hydrating Wood Serum on next followed by our All-In-One Wood Conditioner.