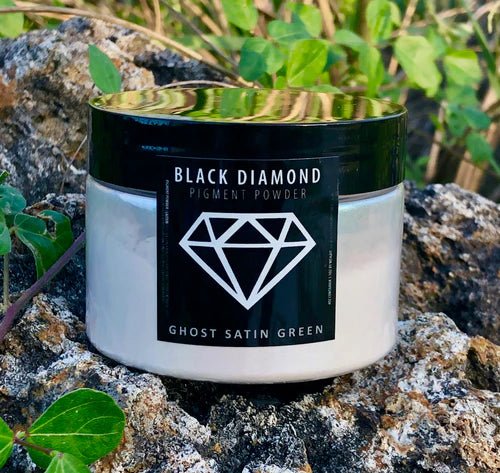 Black Diamond Pigments - Ghost Satin Green - 42g
Original price
$12.88
-
Original price
$12.88
Ghost Satin Green - 42g
Professional grade mica pigment that is also great for DIY crafts such as soap making, bath bombs, crafts, candle making, lacquer, automotive paint, slime, plastics, fiberglass, jewelry, Plastidip, plastic resins, wood working (and so many more!)
Black Diamonds recommends using POLYSORBATE 80 with bath bombs- NOT Recommended for concrete, color will not appear as shown. BEST IF ADDED TO A CLEAR BASE.
Highest grade mica pigment available Non-Toxic and Cruelty Free- (10-60 Microns), Titanium Dioxide, BEST IF ADDED TO A CLEAR BASE.