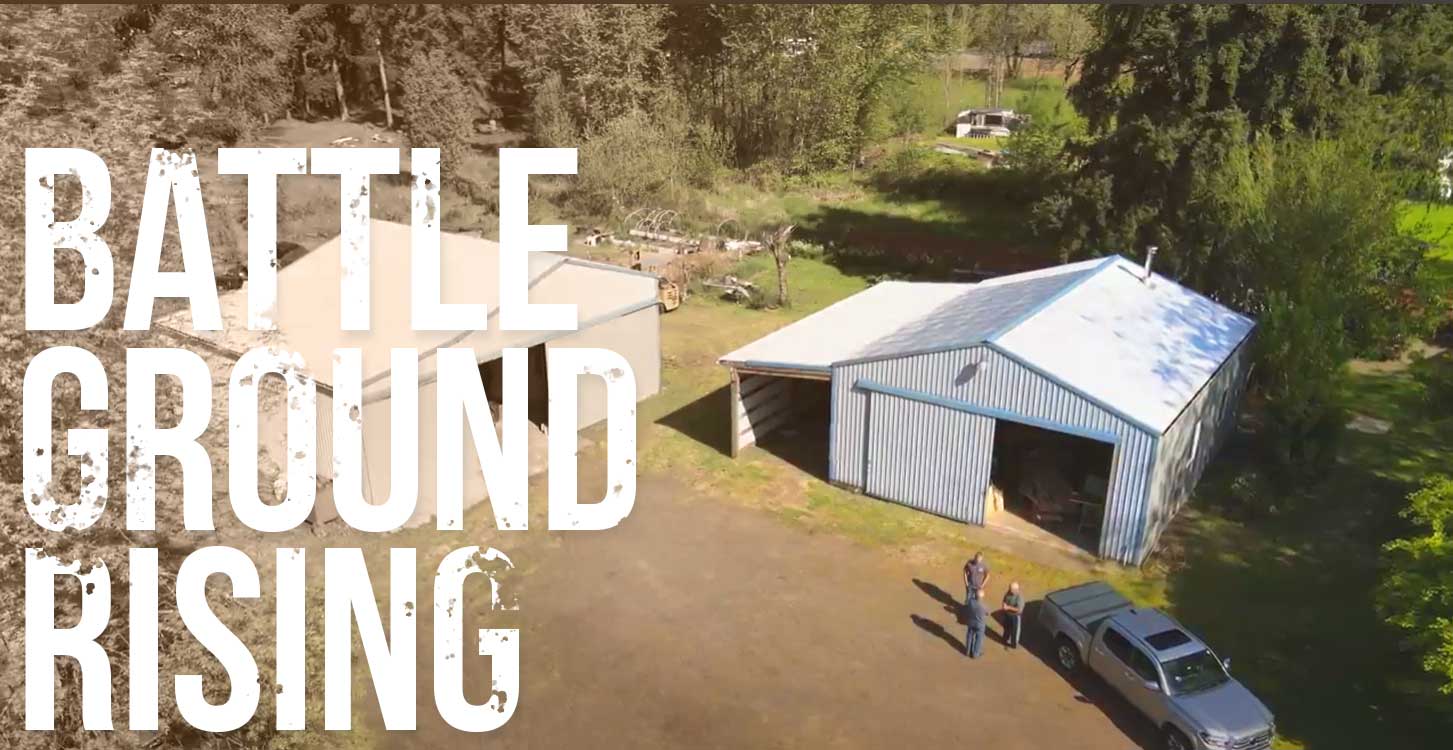 Hamilton Lee Supply Newsletter | June 2023
Battle Ground, WA Location To Open Early Summer.
Work has been constant lately at our Washington State operation in preparation to open for business early this summer. We closed on the building end of May, and are now setting up the showroom. It goes without saying we are excited to begin catering to craftspeople and woodworkers in the beautiful PNW.

Update On Sellwood's Heritage Chestnut Tree
In November, a century-old American Chestnut tree fell in Portland, causing damage to property but sparing the house. Concerned about the tree's fate, Robert Hammerli and Erich Perkins from "Rescued Oregon Timber" stepped in to salvage it. They launched a successful GoFundMe campaign to cover the costs of removing and processing the tree. In February, they contacted Hamilton Lee Supply in Battle Ground and began cutting the massive branches and trunk into three-inch-thick slabs.
The slabs, currently with a moisture content of 40% to 50%, will air dry for several months before being further dried in a vacuum kiln. By midsummer, Hammerli and Perkins plan to transform the salvaged wood into charcuterie boards and tables. As Perkins explained,
"Because it's the right thing to do with wood. We don't want to see the carbon put back into the atmosphere from this fallen tree. By turning this wood into useful products, the carbon will be sequestered within the wood."
The project has received overwhelming support, surpassing its initial fundraising goal.
Hamilton Lee Supply Partners With Festool
We are proud to now carry Festool products. Critical tools in the live edge game might include:
 Craftsman Collection Spotlight— Woodland Revival
Landon is an LA based woodworker specializing in repurposing discarded lumber to some really beautiful works. We're lucky to have him be part of our Craftsman Collection. Check out all of Woodland Revival's projects on their Instagram, here: @woodland_revival
Dan Breeding— Partner Spotlight


Dan manages our craft wood supply, turning stock, blanks, dying and stabilizing. Check out his Instagram to see more! @dgbwoodworks