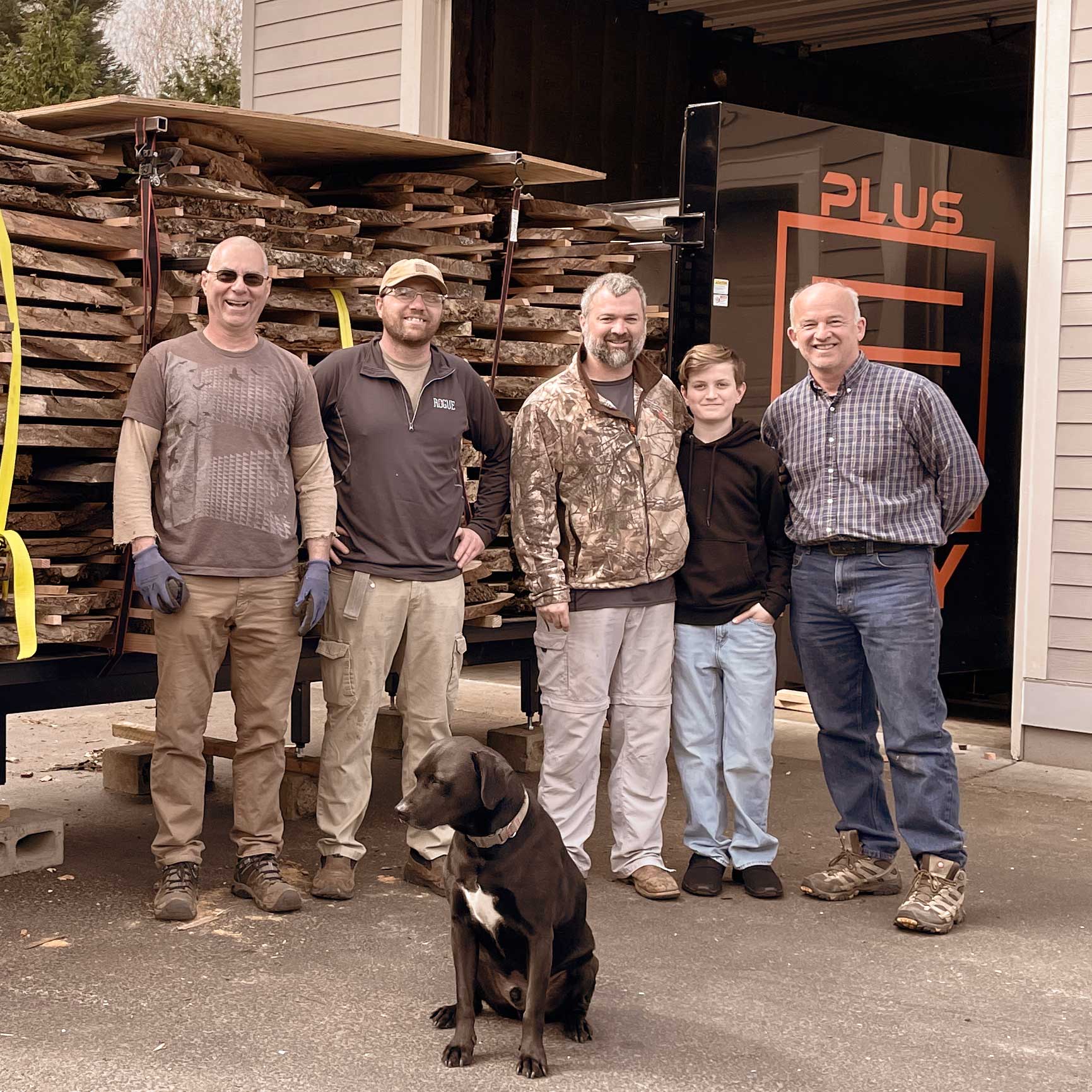 Meet Hamilton Lee Supply & Learn What We're All About.
What is our origin story?
Brad's background is rooted in home-building. After completing his education and trying out a few different jobs, he was offered a job in construction. With no prior knowledge of the industry, Brad quickly learned on the job through hands-on training from experienced subcontractors.
These skilled professionals proved to be a wealth of knowledge and helped shape Brad's understanding of the construction process and all its moving parts. This education, along with his experience in operating a sawmill and working with metal, gave Brad a comprehensive view of the entire building process and the impact of each step.
Brad's background in sawmill operation, in particular, has proven invaluable in his current work. Understanding the importance of the sawmill operator in determining the final product and its overall quality, Brad saw the value in being involved in this process from the start. His two to three years of experience in sawmill operation helped Brad understand the bigger picture and how every aspect of the process affects the end result.
Overall, Brad's background and hands-on experience have equipped him with the knowledge and understanding needed to create high-quality products, from start to finish.
What it Hamilton Lee Supply's Mission?
At Hamilton Lee Supply, our mission is to be a valuable asset to our customers, partners, and the community. We bring together a talented team of craftsmen and women, from tree harvesters to table builders and everyone in between, to ensure an efficient process from start to finish.
As a one-stop-shop for all your needs, we pride ourselves on being a source of knowledge and expertise, in addition to providing high-quality supplies for your projects. From live-edge slabs to epoxy to shop tools, we have everything you need to bring your creative vision to life.
Our team of experienced professionals is dedicated to helping you every step of the way, from sourcing the right materials to offering expert advice and support. Whether you're a seasoned woodworker or just starting out, Hamilton Lee Supply is here to help you succeed.
What is the Craftsman Collection?
The Craftsmen Collection by Hamilton Lee Supply is a advocate program designed for hobbyist makers and professionals alike. By joining the Collection, members can take advantage of the benefits offered by the community and use those assets to grow their business.
The Collection strives to add value to its members' businesses through various programs, including special pricing, dedicated sales representatives, marketing assistance, and other relevant support. By being a part of the Craftsmen Collection, makers and professionals have access to resources that can help them thrive and succeed in their craft. Reach out directly to learn more if interested, join@hamiltonleesupply.com
What is LiveEdge?
LiveEdge is a collection of live-edge slab resources from around the United States that work together to ensure that no material goes to waste. From urban salvaged trees to orchard collections, the goal is to make the best use of every valuable resource, rather than letting it go to waste in the form of burning, mulching, or dumping.
To achieve this, LiveEdge operates a network of arborists, sawmills, drying services, and flattening services that work together to bring ready-to-work lumber directly to you. This seamless process helps to conserve natural resources and reduce waste, all while providing top-quality materials to makers and professionals. Whether you're a hobbyist or a professional, The LiveEdge network will help you find the material you need. 
Start small with one of our bundles.
Starting with one of our project bundles is a great way for someone new to woodworking to get started. Our charcuterie and coffee table bundles include everything you need to create a beautiful finished project that you can be proud of. Each bundle comes with a live-edge slab, epoxy, pigment, and all of the other materials required to complete the project. Whether you're a beginner or an experienced woodworker, these project bundles provide a comprehensive and accessible way to explore the craft of woodworking, from start to finish.